Wedding and Hospitality Manager
Full-time
Permanent, On-site, Office Based
Cornwall, based onsite
Salary £36k-£45k
Marketing & Events
Are you a proactive and results-driven Wedding and Hospitality Manager with a passion for promoting amazing ...
Read more
Full-time
Permanent, On-site, Office Based
Cornwall, based onsite
Salary £36k-£45k
Marketing & Events
Are you a proactive and results-driven Wedding and Hospitality Manager with a passion for promoting amazing ...
Read more
Full-time
Permanent, Hybrid Working
Cardiff (2 x days in the office, the rest remote)
Salary up to £30k
PR & Communications
Would you like to join a multi-award-winning agency in Cardiff as a PR Account Manager? Our client ha...
Read more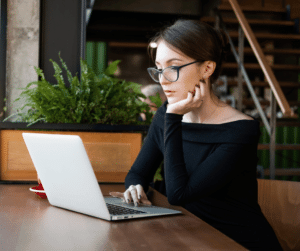 Part-time
Permanent, Remote Working
Bristol (mostly remote, but regular visits to the office!)
Salary up to £45k
Content & Copywriting
We're looking for an outstanding B2B Copywriter for an agency working with IT and tech clients!   In ...
Read more
We are specialists in marketing, PR, digital, social media, creative and office support professionals.
Content & Copywriting
Looking for Content & Copywriting opportunities? If you enjoy building communities' networks, or producing engaging content, check some of our current roles.
Creative & Design
Would you like to work in a creative agency or be part of an in-house design team? From Account Executive, Account Manager to Design Director, we work with a range of Creative & Design teams within Bristol and beyond.
Digital & Social
Here you'll find the latest Digital Marketing and Social Media jobs we're recruiting for. And if you can't see what you're looking for, make sure to get in touch with us.
Freelance & Flexible
We also recruit a range of part-time, remote, contract and freelance roles within the marketing, PR, social media, and digital industries.
HR & Office
Here you'll find our business support, HR, recruitment, and office jobs, working across the Bristol area or beyond.
Marketing & Events
Explore our wide range of marketing and events jobs with businesses and agencies working in b2b, tech, consumer, FMCG, and all other major industries.
PR & Communications
From entry-level PR Account Executive and Communications Assistant roles to PR Account Director and beyond, explore the latest PR & Communications roles below.
Sales & Business Development
Take a look at our Sales and Business Development jobs working for creative companies, publishing houses and marketing and PR in general.
Just fill out the form below and one of our expert consultants will get back to you straight away.
Or alternatively just give us a call on 0117 301 8222
Lynda Davies
Finance Manager
"Moxie & Mettle provided outstanding support to us when recruiting for our Digital Marketing role. Before we began advertising it was so useful to get an understanding of the local market from Liz, this helped inform how we positioned the role and I really think this helped us generate some really strong applicants. Throughout the process, we were always kept well informed, and any queries were responded to extremely quickly. Ultimately, we have appointed an outstanding candidate and as such, I would definitely use Moxie & Mettle again and would encourage others to do the same."
"Moxie and mettle are awesome. The most contact I had was with Sophie who is so friendly and helpful. It was incredible to see how genuinely pleased she was when telling me about my job offer. It was a great experience from start to finish and I'm so pleased that with the help of the Moxie and Mettle team, I have found a job I love."
"I'm extremely happy that I found this role through Moxie and Mettle! The service I've received with Moxie & Mettle has been second to none, I'm confident that if my freelance role comes to an end or, I need another role - then I know I'm in safe hands with the Moxie & Mettle team!"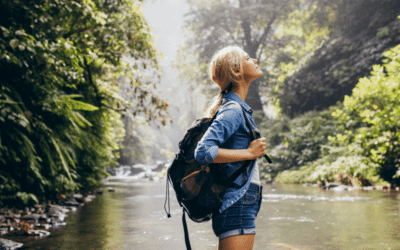 Do you love the great outdoors? The cool embrace of autumn air, the beauty of nature, and the chance to connect with like-minded individuals?...
read more